Off to the White House: The MBK STEM+ Meeting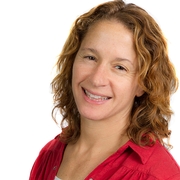 By Jill Denner, PhD | January 19, 2016
Senior Research Scientist, ETR
On December 14, 2015, I had the privilege of attending a meeting on the grounds of the White House called MBK STEM+. The meeting was part of President Obama's initiative called My Brother's Keeper, which aims to mobilize education and career training resources for disadvantaged young people.

The focus of this particular meeting was to add STEM (Science, Technology, Engineering and Mathematics) to the MBK initiative, specifically creating opportunities for young people of color to pursue innovation and entrepreneurship in STEM fields. The goal was to build connections across organizations and individuals working in this space by identifying needs and resources.
A Dynamic Group
The room was filled with about 80 people, many working at organizations actively involved in providing STEM preparation and training for young people across the country. Some were from national organizations such as the Boys & Girls Clubs of America and YouthBuild, while others were more local. Representatives from the Obama Administration were also present.
There were many participants and presenters from the Office of Science and Technology Policy, including Megan Smith, the US Chief Technology Officer and Assistant to the President. She talked about the importance of making STEM learning more fun and addressing the unconscious bias that perpetuates inequity.
We also heard from representatives from the White House Initiative on Educational Excellence for Hispanics, the Institute of Museum and Library Services and others. There were corporate and private funders present, as well as organizations that work directly with information technology executives.
Exciting!
For me, it was most exciting to learn about the latest trends and opportunities in the STEM world. These include entrepreneurship, civic tech, and farming and STEM. It is also clear there is a need for more researchers in this space. We need help identifying promising practices and providing research-based evidence to inform strategies. There is also a great need for organizations that work with Latino/a youth.
The mood at the meeting was highly collaborative. People were ready to help one another, whether with obtaining funding, accessing youth employment or training opportunities, learning about program models or curricula or directly reaching and engaging youth. I came home with a long list of potential partners, including organizations that are interested in research/evaluation.
Additional meetings are planned to coincide with the 2-year anniversary of the MBK initiative in February 2016. We'll keep you posted on the ongoing developments through this important initiative.
Jill Denner, PhD, is a Senior Research Scientist at ETR. She does applied research with a focus on increasing the number of women, girls and Latino/a students in computing. She is nationally recognized as an expert in strategies to engage girls/women and Latino/a students in computer science. She can be reached at jilld@etr.org.