Hello, 2018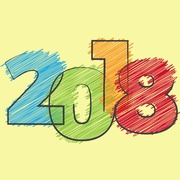 By Marcia Quackenbush, MS, MFT, MCHES | January 2, 2018
Senior Editor, ETR
We're back! And so are you. Welcome to 2018.

We have some exciting posts coming up. Look for content addressing developmental neuroscience, sexual risk reduction, our Health Equity Framework, tobacco control, legalized cannabis and more.
If you work with a K-12 system, you'll be hearing more about our newest edition of HealthSmart—how it's working, why teachers and students like it, and why we think health education is the most important subject of all.
If you don't currently subscribe to one or both of our newsletters, I encourage you to try them out (you can subscribe free here). We digest the best of our blog each month. The newsletters can help you stay on top of some of the finest information out there about health education research and practice.
Thanks for all you do. 2018 is going to be a blast. Let's make some change for good!
Marcia Quackenbush, MS, MFT, MCHES, is Senior Editor at ETR. She can be reached at quam@etr.org.