Theresa Boschert, JD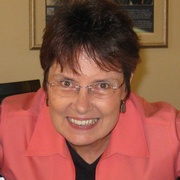 Program Manager
(916) 739-0322 x503
---
Biography
As director of the Communities Energized for Health project, Theresa Boschert works with public housing authorities and city governments in Yolo County to legislatively ensure that low-income apartment dwellers can enjoy their homes free from other folks' drifting tobacco smoke. She is excited that this new project will continue efforts to persuade the United Auburn Indian Community to protect their employees and guests by making Thunder Valley Casino 100% smoke-free.
She has over 17 years of successful public health and nonprofit executive experience, including addressing a wide variety of tobacco control issues through the California Department of Health Services Proposition 99; designing public health programs used statewide, nationally and internationally; enhancing organizational capacity, cultural diversity, legal and enforcement protocols for tobacco control issues; providing guidance and leadership to California's tobacco control movement on low socio-economic issues; and collecting and analyzing evaluation data relevant to public health strategies to promote smoke-free multi-unit housing.
Prior to her work in public health advocacy, she was executive director and lobbyist for the California Women Lawyers Association. She holds a law degree from Indiana University School of Law at Bloomington, Indiana, and a BA in English from Montana State University at Billings.
She thrives on creative, practical, community-based policy development and feels most comfortable and inspired to do this meaningful grassroots work as part of ETR. She lives in Sacramento with her spouse, Dian.
---
Current Projects
Communities Energized for Health
---
Publications
Kiser, D., and T. Boschert. 2001. Eliminating Smoking in Bars, Restaurants and Gaming Clubs. Journal of Public Health Policy 22 (1): 81-7.
Kiser, D., T. Boschert, P. Hunting, T. Buffington, J. Wellman-Benson, and C.Wingo. 2001. The California Smoke-Free Workplace Act—A Case Study. California Department of Health Services, Tobacco Control Section, November.
Kiser, D., T. Boschert, E. Schiller, L. Collins,R. Zometa and S. Santiago. 2000. Collected Abstracts and Case Studies on the Development and Implementation of Smoke-Free Bars in California. American Lung Association of California.
Kiser, D., and T. Boschert. 1999. The Education Advocacy Member—Policy Leadership "TEAM" Approach. National Conference on Tobacco Control Abstract Manual.