Mia Barrett, MEd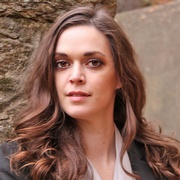 Project Coordinator
---
Biography
Mia Barrett is a dedicated sexuality educator with nearly a decade of experience in sexual and reproductive health (SRH) curriculum development, implementation, and research. She is a Project Coordinator at ETR, implementing program evaluation projects across the country since 2016. She works on randomized control trial evaluations of several programs including the FLASH Health Project, 3T, and the Making Healthy Decisions Project. She contributes to the development of science-based sexual and reproductive health curricula, pamphlets, and other educational material.
Mia began her work in the sexuality education field as an HIV tester and counselor in rural Montana, providing safer sex and safer drug use education. She went on to develop and implement sexual health curriculum for healthcare professionals. Currently, Mia volunteers as a sexuality educator in high schools throughout Philadelphia and provides emotional support for people receiving reproductive health procedures at her local clinic.
Mia Barrett received her Master's in Education in Human Sexuality at Widener University after earning her BA in cultural anthropology at the University of Montana.
---
Current Projects
Coordination, development and delivery of Training of Educators and Trainers
Making Healthy Decisions Evaluation
Tune In! Turn On! Turn Up! (3T) Evaluation
FLASH Evaluation