Manveer Sahota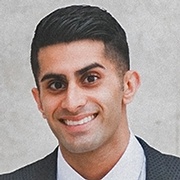 Outreach and Advocacy Specialist
(805) 729-8562
---
Biography
Manveer Sahota spent 10 years in the hotel hospitality industry, starting as a restaurant busser and working his way up to a hotel banquet captain. As much as he enjoyed working in that field, volunteering for the California Clean Air Project truly shed light on what first sparked his interest for serving others.
As an adolescent, he had the opportunity to volunteer at a local health department tobacco control program to develop the Sutter County Youth Tobacco Coalition. There, he worked on various projects related to tobacco awareness and education. He attended California Youth Advocacy Network conferences and was a member of their Youth Advisory Board which in turn helped to deepen his knowledge about the issues.
While Mr. Sahota worked within the hospitality industry, he still pursued his original desire of serving others by becoming more integrally involved with CCAP. His experience serving and working with diverse groups of people and knowledge of cultural values, beliefs, needs and expectations is truly ingrained within him, and is excited to be part of a team that is striving to create a positive and healthy change for others.
---
Current Projects
California Clean Air Project (CCAP)