Win-River Casino Adopts Smoke-Free Policy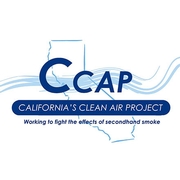 February 11, 2014 – California's Clean Air Project (CCAP), a project managed by ETR, is excited to announce the Redding Rancheria Tribe's decision to adopt a 100% smoke-free policy at the Win-River Resort & Casino. General Manager Gary Hayward cited patron and employee health as a key factor when he presented the proposed change to the Redding Rancheria Tribal Council, which then helped the casino through the process of adopting the new policy.
Referring specifically to employee health, Hayward said, "We have a lot of benefits and programs that are pushing for healthier lifestyles, weight loss, fitness programs … but yet we expose them to a smoking environment on a daily basis. It just didn't make sense in the long run."
"I think if you allow smoking, I don't care what type of ventilation system you put in, it is going to creep into the spaces," Hayward continued. "I told you 10 percent of the people here smoke, but I tell you what, it didn't feel like it."
Redding Rancheria's Tribal Council and Gary Hayward should be commended for their forward thinking approach. The Win-River resort will be the largest 100% smoke-free tribal casino in California!
For more information about CCAP, please contact Narinder Dhaliwal at narinderd@etr.org or 916-642-1186.