Tamara J. Kuhn Joins ETR as Director of Innovative Program Technology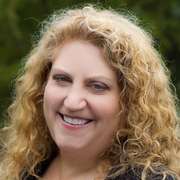 July 17, 2014 – ETR is delighted to announce the hiring of Tamara J. Kuhn in the role of Director of Innovative Program Technology. Ms. Kuhn brings along an impressive history of work drawing from the intersection of social science and technology.
Ms. Kuhn has served as Principal Investigator of several large-scale research studies and led technology development for more than 30 federally funded projects. Her formal training, at Stanford University, was in the field of experimental social psychology, with a focus on social status and behavior.
Most recently, she served as Vice President and Senior Research Scientist at Sociometrics Corporation in Los Altos, California. Ms. Kuhn has considerable experience in the Small Business Innovation Research (SBIR) realm and will be contributing to a number of exciting new endeavors growing out of ETR's innovation work in technology, health care and health education.
To learn more about ETR's research and evaluation services, contact research@etr.org.