ETR's Dr. Karin Coyle Joins SIECUS Board of Directors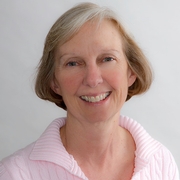 April 4, 2014 – Karin Coyle, PhD, senior research scientist at ETR, has joined the Board of Directors of the Sexuality Information and Education Council of the United States (SIECUS).
Dr. Coyle was selected for her years of highly respected research and evaluation on sexual and reproductive health issues, along with her experience in strategic planning and fundraising. SIECUS is actively growing its Board as part of the organization's strategic plan. The SIECUS Board of Directors currently consists of 14 individuals, including educators, physicians, academics and researchers, program managers, and marketing experts from the corporate world.
About Dr. Karin Coyle: A senior research scientist at ETR who specializes in the development and evaluation of health promotion programs, Dr. Karin Coyle has served as a principal or co-principal investigator on a number of school-based randomized trials to test the effectiveness of HIV, other STD, and pregnancy prevention interventions for youth. She currently serves as the principal investigator on multiple randomized trials, including a middle school randomized trial that is testing the efficacy of a curriculum and social norms program focusing on adolescent relationships and related sexual behaviors, and plays a lead role in several other evaluation projects. She received her PhD from UCLA in Educational Research and Evaluation, and holds a MS and BS in Health Science.
About SIECUS: The Sexuality Information and Education Council of the United States affirms that sexuality is a fundamental part of being human that is worthy of dignity and respect. SIECUS advocates for the right of all people to accurate information, comprehensive education about sexuality, and sexual health services, and works to create a world that ensures social justice and sexual rights.