John Henry Ledwith Receives the 2019 Russ Henke Service Award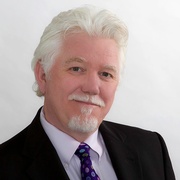 October 1, 2019 (Scotts Valley, CA) – The Society of State Leaders of Health and Physical Education (the Society) has honored ETR National Sales Manager John Henry Ledwith with the 2019 Russ Henke Service Award. The Society is the longest running professional association whose primary members supervise and coordinate programs in health, physical education, and related fields of coordinated school health programs within state departments of education across the U.S.
The Russ Henke Service Award is the Society's highest honor reserved for individuals who:
Are not employees of departments of education
Have made vital contributions to the health and education fields
Have supported individuals working in departments of education across the country
Have been a significant advocate for the goals and purposes of the Society
Ledwith is a tireless advocate of comprehensive school health education, and frequently writes about how the educators he works with inspire him in his work. On receiving the Russ Henke Service Award, Ledwith notes, "I am so honored by this recognition from the Society. It's humbling to receive this distinction from a group of professionals whose work I admire and whose dedication and diligence continues to positively impact the healthy behavioral outcomes of adolescents across the country."
Initially founded in 1926, the Society has a strong tradition of providing leadership at the state and national levels. The Society played a vital role in shaping a national agenda for fitness and was instrumental in establishing the President's Council on Youth Fitness in 1956, now known as the President's Council on Fitness, Sports and Nutrition. The Society also participated in the initial development of Healthy People: Health Objectives for the Nation, which included important goals for school physical education and health education.
Ledwith received the award on October 1, 2019 at the Society's annual meeting in Cincinnati, OH.