ETRs' Dr. Jill Denner to Present at European Conference on Games Based Learning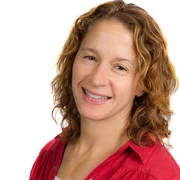 ETRs' Jill Denner, PhD, will present her paper "Using Game Mechanics to Measure What Students Learn" at the 7th European Conference on Games Based Learning, to be held October 3-4, 2013, in Porto, Portugal. Dr. Denner will share results of a research study that shows how game mechanics in student-created video games can be used as a window into how children are thinking. She will describe how the game mechanics categories were identified and the results of the game analysis, including variations in the mechanics used by students working alone or with a partner.
About Dr. Denner: Jill Denner, PhD, is a senior research scientist at ETR. She does applied research with a focus on increasing the number of women, girls and Latino/a students in computing. Dr. Denner has led the development of several after-school programs designed to increase children's opportunities to become producers, not just users, of technology. Current research projects include studies of how middle school students learn while creating computer games, including the development of computational thinking, and the role of peers and families in Latino/a children's educational pathways. She is also conducting a longitudinal study that will inform efforts to increase the number of community college students who pursue a four-year degree in computer science. She is nationally recognized as an expert in strategies to engage girls and Latino/a students in computer science and regularly does peer review of journal articles as well as grant proposals for the National Science Foundation. For more information about Dr. Denner please click here.
For more information on the European Conference on Game Based Learning please visit: http://academic-conferences.org/ecgbl/ecgbl2013/ecgbl13-home.htm