ETR Working to Boost Diversity in STEM Fields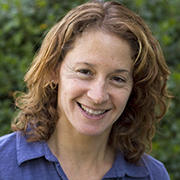 January 12, 2016 – ETR Senior Research Scientist Jill Denner, PhD, leads a multidisciplinary team in the development of research-based curricula to encourage underrepresented minorities in computer science and other STEM fields. ETR's efforts to increase STEM diversity depend on partnerships with content experts who can provide information on the skills and capacities that young people need to be prepared for college and/or careers. Current collaborations and projects include:
Working in close collaboration with Jacob Martinez, founder and executive director of the Digital NEST, this study is exploring how community technology centers can prepare, support and motivate Latino/a high school students to pursue and persist in computing courses and the tech workforce.
This longitudinal study is examining how relationships with parents and teachers shape Latino/a children's attitudes to, and achievement in, mathematics through the transition from elementary to middle school.
The Benefits of Computer Game Programming
This is a synthesis of research on what children learn while creating computer games, including the implications for STEM learning and motivation.
The ETR research team is excited to share relevant research and research-based practices to evaluate and help strengthen K-12 STEM programs. Read about ETR's current work to increase diversity in science and technology fields courtesy of International Innovation.
To learn more about ETR's efforts to increase diversity in STEM, please contact Dr. Denner at jilld@etr.org.
Learn more about ETR's work in increasing diversity in IT >>