ETR, UCSF to Participate In Project with the World Bank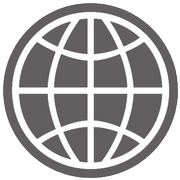 January 28, 2014 – Research staff members from ETR and the University of California, San Francisco (UCSF), have been invited by the World Bank to participate in a comprehensive review of social, economic and policy determinants of adolescent sexual reproductive health in Ethiopia and another country yet to be identified. The project is a partnership with the UCSF Bixby Center for Global Reproductive Health. UCSF's Claire Brindis, DrPH, is the project's principal investigator.
The review and a set of recommendations builds on existing literature (peer and non-peer reviewed), a review of recently funded programs, and interviews with key researchers, professionals and organizations working on issues of adolescent sexual and reproductive health. The findings will be summarized and reported to the World Bank.
To learn more about the World Bank project please contact Dr. Karin Coyle, Senior Research Scientist at karinc@etr.org.