ETR Partners with MAGIC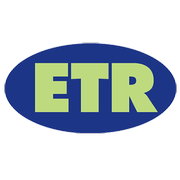 September 9, 2016 – As part of ETR's ongoing efforts to design and support approaches to increase diversity in STEM fields, we are excited to announce a new partnership with MAGIC (More Active Girls in Computing).
MAGIC is an organization founded to encourage and increase women's participation in the technology workforce by providing mentorship in computing to middle and high school girls. ETR's partnership with MAGIC will bring STEM mentoring to underrepresented high school students at the Digital NEST—a community-based organization serving a rural, agricultural region of Central California.
ETR and MAGIC will work together to implement proven mentoring strategies that bring together high school-aged mentees with college student mentors. The program will foster interest in and increase knowledge of computing as an integral part of computer science and other STEM fields.