ETR-Managed CCAP Gives Public Health Leadership Award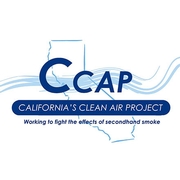 October 9, 2013 – California's Clear Air Project (CCAP), a project managed by ETR, recently awarded its 2013 Public Health Leadership Award. The award was given to the Redding Rancheria Tribal Government in recognition for the Tribe's commitment to public health and for outstanding leadership in creating and enforcing a smoke-free health clinic facility.
In presenting the award, ETR's Narinder Dhaliwal, CCAP Project Director, said, "Redding Rancheria stands out as a business and community leader because they offer patients and employees a completely smoke-free health center, including the grounds. As a sovereign Nation, Redding Rancheria made a voluntary decision to provide a healthier environment for all. They are also to be commended for the high success rate of their smoking-cessation program."
About Redding Rancheria: Located in Redding, California, the Redding Rancheria is a federally recognized Tribe whose members are of the Pit River, Wintu and Yana decent. The Redding Rancheria owns and operates Tribal administration offices, Win-River Casino, Redding Rancheria Indian Health, Redding Rancheria Head Start, Win-River Mini-Mart, The Hilton Garden Inn and River Tasalmi Golf Club. Redding Rancheria directly employs more than 600 employees.
About California's Clean Air Project (CCAP): CCAP assists tribal casinos in California to voluntarily develop and adopt smoke-free policies, and also works with leaders and policy makers at the county level in their work with tribal organizations. The program's goal is to ensure a smoke-free workplace for casino workers and a smoke-free environment for the gaming public.
For more information about CCAP, please contact Narinder Dhaliwal at narinderd@etr.org or 916-642-1186.