ETR Launches Evidence-Based Program Center to Support Prospective OAH Teen Pregnancy Prevention Grantees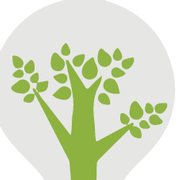 12 January 2015 – The much anticipated funding for Teen Pregnancy Prevention is here, and ETR has launched a new Program Success Center to inform and empower grant seekers with a set of new, helpful tools and easy-to-access information on our programs and services. ETR is available to partner with OAH grantees in the areas of programs, training and technical assistance, and evaluation.
Programs
ETR is a leading publisher of Evidence-Based Programs (EBPs) and offers 7 pregnancy and STI/HIV prevention programs that are applicable to OAH Tier I/II grantees and others interested in using EBPs in their community. The new Evidence-Based Program Selection Tool helps website visitors review the features of each program and choose the best fit for their particular needs.
Training & Technical Assistance
ETR is also a nationally known provider of research-based training and technical assistance and offers a number of skill-building training, information sessions, technical assistance and consultation that support a holistic approach to teen pregnancy prevention programs. The new website features several tools to help grant seekers develop a solid training and technical assistance support plan:
The Program Success Framework is a simple 5 stage model for understanding the essential elements of creating effective, sustainable programs that enable young people to thrive.
A Program Success Planning Tool helps website visitors identify their training and technical assistance support needs at each stage of program implementation.
The Training & TA Budget Calculator helps calculate and plan training and technical support resources over the course of the 5-year grant period.
Evaluation
ETR has a long history of conducting rigorous evaluations in the field of health promotion, with a special emphasis on sexual and reproductive health. ETR's skilled research team provides evaluation support for program implementation, including OAH grants, using well-established tools for measuring fidelity and outcomes.
ETR is excited to partner with prospective OAH grant seekers and support programs that empower young people to thrive!