ETR Joins CDC-DASH in Project to Prevent HIV/STD and Pregnancy in Teens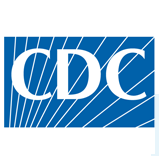 December 20, 2013 – The Centers for Disease Control and Prevention's Division of Adolescent and School Health (CDC-DASH) has awarded ETR a 5-year contract for a project focused on adolescent HIV/STD and pregnancy prevention. ETR will work collaboratively with funded non-governmental organizations (NGOs) and the CDC to build capacity in selected schools and school districts around the nation to promote greater sexual health among young people.
ETR's Professional Development team will provide ongoing technical assistance and tailored web-based professional development to 19 state education agencies (SEAs) and 17 large local education agencies (LEAs). These groups have been funded by DASH to establish and sustain exemplary sexual health education, increase teen access to key health services, and establish safe and supportive environments.
The ETR team will also serve as coordinator for nine NGOs funded by DASH to provide support and capacity building for the SEAs and LEAs in this project. The award serves to recognize ETR's longstanding experience and expertise in providing research-based professional development services and networking with sexual and reproductive health providers nationwide.
To learn more about the CDC-DASH project, please contact Debra Christopher, ETR's Director of Professional and Organizational Development Services at debra.christopher@etr.org.