ETR, in Partnership with Southern AIDS Coalition, Offers Valuable E-Learning Course on HIV Advocacy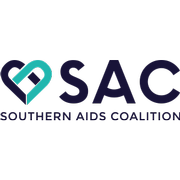 SCOTTS VALLEY, CA—April 5, 2018
ETR has partnered with the Southern AIDS Coalition (SAC) and several other HIV advocacy and service organizations to offer a unique resource. Funded by Gilead Sciences, the Intentional Advocates Project has produced a free e-learning course focused on Intentional Advocacy in the South. This state-of-the-art online course is hosted on ETR's website.
Nic Carlisle, JD, Executive Director of SAC, explains, "There is a vital need to bring attention to the HIV epidemic in the U.S. South. The region has a high incidence of HIV, high number of AIDS diagnoses, high HIV-related death rates and a high level of HIV stigma. Resources are limited. The voices of Southerners have not been sufficiently heard to date."
This course does listen to Southerners. It leverages Southern wisdom and experience to help individuals and organizations set the stage to engage in advocacy, assess their own advocacy "landscape," begin developing a customized plan, then strategize ways to implement and sustain their advocacy programs.
While the course focuses particularly on the Southern experience, the essential foundations of advocacy work are similar across regions and different areas of focus. As a result, this course will be useful for anyone engaged in HIV or other client-centered work, anywhere in the nation.
Mr. Carlisle states, "The course helps us follow through on some of our most critical efforts at this moment in history. The advocacy strategies covered allow us to support policies designed to reduce HIV-related health disparities. They will also promote greater health equity among those in the South with HIV, and those at increased risk."
ETR's CEO, Vignetta Charles, PhD, agrees. "Partnerships and collaborations such as this one bring together the best ideas, the deepest experience, and our most profound promise of making a meaningful difference in real people's lives. This is why it has been so exciting and energizing to work with this team."
You can read more about the course in ETR's recent blog post. For additional information about ETR or the topic of this article, contact Matt McDowell, Director of Marketing.