ETR's Diversity in IT Team Awarded Two Grants by National Science Foundation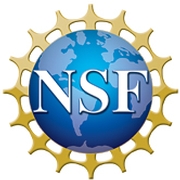 September 20, 2016 – ETR's Diversity in IT team has received grants from the National Science Foundation to fund two timely research projects that explore the training and resources women and underrepresented minorities utilize to learn computer science (CS).
Women are creating grassroots opportunities to teach themselves and support other women in learning to code, yet little is known about how or whether such methods work. Such alternative pathways to computing could be an untapped way of diversifying the field. ETR's Louise Ann Lyon, PhD, and Jill Denner, PhD, will use an ethnographic approach to study an informal women's coding group consisting of Salesforce administrators who are transitioning to developers. The study aims to understand the informal resources women use to learn CS in order to inform later work to design more effective interventions and strategies for teaching women to code. This work is supported by NSF's Advancing Informal STEM Learning (AISL) program.
The huge boom in recent years in the number of coding boot camps has caught the attention of industry, educational institutions and government, and statistics show that these training grounds are more diverse than CS departments at universities. In a second project, Dr. Lyon and Dr. Denner will work collaboratively with Quinn Burke, EdD, and Jim Bowring, PhD, of the College of Charleston to study the learning and participation of underrepresented groups in both coding boot camps and university settings. Researchers at ETR and at the College of Charleston will conduct a mixed methods study to advance the theories of Adaptive Expertise and Preparation for Future Learning as well as to investigate the transition between CS training and the software development workplace. This work aims to inform efforts to increase diversity in CS and is supported by NSF's EHR Core Research (ECR) program.
Read about a third grant awarded to ETR by NSF in May 2016, to research factors associated with enrollment and persistence in information and communications technologies (ICT) classes and careers among underrepresented groups.
Learn more about ETR's work in increasing diversity in IT >>