ETR Director to Speak at Veterans Administration Conference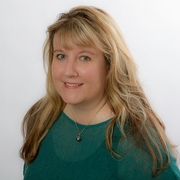 ETR's Dr. Erin Cassidy-Eagle has been invited to speak at a Veterans Administration workshop in Palo Alto, California. Her presentation will be titled Sleep in the Veteran Population: Assessment, Diagnosis, Treatment and Related Clinical Issues. The event will focus on sleep assessment, the newly released Diagnostic and Statistical Manual of Mental Disorders 5th Edition diagnostic criteria for sleep-wake disorders, non-pharmacological treatment of sleep, and sleep-related clinical issues in the veteran population. The conference aligns with a Veterans Administration initiative to provide evidence-based clinical care to enhance the health of veterans.
About Erin Cassidy-Eagle: Erin Cassidy-Eagle, PhD, CBSM, is Director of Research at ETR. She is also an adjunct clinical assistant professor in the Department of Psychiatry and Behavioral Sciences at Stanford University School of Medicine. Dr. Cassidy-Eagle is a licensed clinical geropsychologist with extensive experience working with older adults, and specialized training in conducting cognitive-behavioral therapy (CBT) interventions. She also has extensive experience in conducting clinical and research work in long-term care settings. As detailed in more than 35 publications, she has conducted investigations and trainings in the areas of geriatric depression, anxiety, sleep, Alzheimer's disease and associated behavioral manifestations, along with other topics in the area of aging and mental health. Her current work focuses on the sleep and cognitive functioning of older adults in residential care facilities.
For more information, please contact Erin Cassidy-Eagle at erinc@etr.org