ETR Conducts National CEO Search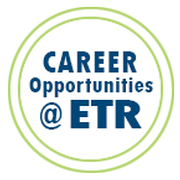 ETR Associates has announced the launch of a national search to identify candidates to fill the position of Chief Executive Officer (CEO). The position will be located at ETR's headquarters in Scotts Valley, California. ETR's current CEO, Dan McCormick, recently accepted a position as Senior Vice President of Phoenix House Foundation, Inc., based in New York City. Mr. McCormick will step down from his current CEO position at ETR effective July 7, 2016.
ETR's Board Chair Vincent Lafronza said, "The ETR Board of Directors deeply appreciates Dan's many contributions to the organization over the past several successful years of service. We wish him much success as he assumes his new responsibilities."
The ETR Board of Directors has established a search committee to identify and source candidates qualified to become ETR's next CEO. The committee will retain a national executive search firm to assist in a thorough recruitment process that will include both internal and external candidates. For more information on this search or to apply, contact ETR's Human Resources Department at sant@etr.org.
About ETR
ETR, a nonprofit 501(c)(3) Behavioral Design firm, has been at the forefront of developing, implementing, evaluating and disseminating science-based health and education interventions and programs for youth, adults and communities for more than 35 years. The organization has served some of the nation's most prestigious agencies with innovative and practical solutions to pressing health and education problems. ETR applies its extensive knowledge, skills and experience in strategy, planning, evaluation, professional and organizational development, and product development, as well as a passion to help organizations navigate change in a complex world, with delivery of science-based solutions that work. ETR is headquartered in Scotts Valley, California, and also has offices in Oakland and Sacramento.