ETR Awarded Exciting New Diversity in IT Grant by National Science Foundation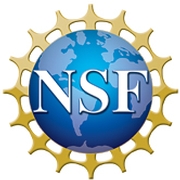 May 3, 2016 – ETR is excited to announce the award of a new grant funded by the National Science Foundation, through the Division of Graduate Education. Congratulations to ETR's Pamela Anderson, PhD, Karin Coyle, PhD, and Jill Denner, PhD, on receiving the award to research factors associated with enrollment and persistence in information and communications technologies (ICT) classes and careers among underrepresented groups.
Researchers at ETR Associates will conduct a mixed methods longitudinal study on the malleable factors that affect community college students' persistence in ICT classes and careers. The project involves a partnership between about 25 community colleges and five external advisors with expertise in higher education research, policy and teaching. It will test and extend theories of student persistence and build on the team's prior research on community college pathways to four-year computer science majors. The study will yield evidence about what leads to retention, degree attainment, and technical skills development for underrepresented community college students in ICT.
This important work is supported by NSF's EHR Core Research (ECR) program. The ECR program emphasizes fundamental STEM education research that generates foundational knowledge in three thematic areas: STEM learning and learning environments, broadening participation, and STEM workforce development.
To learn more about the project, please contact Dr. Pamela Anderson.
Learn more about ETR's work in increasing diversity in IT >>