ETR Awarded Exciting New Diversity in IT Grant by National Science Foundation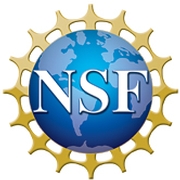 September 25, 2015 – ETR is pleased to announce the award of a new grant funded by the National Science Foundation, through their STEM+Computing Partnerships program area. The award is a collaboration between ETR and the Digital NEST. The Digital NEST is a unique nonprofit that focuses on workforce development in technology and entrepreneurship in underrepresented communities.
Called The Digital NEST: Building Pathways to Computing Education and Careers for Latino/a Youth, the grant provides funds to strengthen the Digital NEST's efforts to motivate and prepare rural and Latino/a youth for careers in computer science (CS) and information technology (IT). It also funds a research study on how to move youth along a pathway from novice to real-world contexts that require coding and other high-tech skills. Over 3 years, the study will involve 100 high school students and over 30 young adult mentors from local colleges.
In partnership with Digital NEST, ETR will be breaking new ground through this study. It will contribute to knowledge of:
How community-based technology centers can motivate and prepare underrepresented groups to pursue CS courses and computing-related careers
How to help youth leverage the growing number of online classes and community-based programs that offer CS instruction
The role of badge-based assessments for motivation and learning (i.e, the use of digital awards, or "badges," to mark progress and achievements in learning)
How key relationships, in particular the qualities and characteristics of peer and mentor relationships, play a role in the educational and career pathways of Latino/a youth from disadvantaged communities
ETR Senior Research Scientist Jill Denner, PhD, is the principal investigator on the project. The project will be led by Pamela Anderson, PhD, and Shannon Campe, in close collaboration with Jacob Martinez, founder and executive director of the Digital NEST. The ETR research team is excited to be collaborating with this innovative community partner and looks forward to discovering and sharing meaningful findings through this important research.
To learn more about the project, please contact Dr. Denner at jilld@etr.org.
Learn more about ETR's work in increasing diversity in IT >>