ETR Appoints Dr. Karin Coyle as Chief Science Officer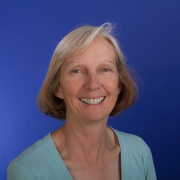 SCOTTS VALLEY, CA – February 10, 2017 – ETR announced today that it has promoted Dr. Karin Coyle to Chief Science Officer. Dr. Coyle has been a Senior Research Scientist at ETR for the past 10 years.
"Dr. Coyle is a renowned scientist in the field of sexual health and beyond. She has been a leader because of what she brings in both rigor and innovation, in humility and unwavering commitment to progress, and in her generosity of spirit and the power of her intellect," noted ETR CEO Dr. Vignetta Charles. "We have been thrilled to have Karin at ETR for many years advancing her research and mentoring so many others in theirs—and I am excited to see her extend her role into ETR leadership once again."
Dr. Coyle's work has focused on developing and testing sexual health education programs for young people in traditional and alternative school settings. She has served as principal investigator or co-principal investigator and lead program developer on multiple large school-based randomized trials, yielding evidence-based programs such as Safer Choices, Draw the Line/Respect the Line, All4You! and All4You2!.
Dr. Coyle is enthusiastic about strengthening sexual health education programs through new research (e.g., developmental neuroscience), instructional approaches (e.g., blended learning), and by making them more inclusive and acceptable for all young people. She is also passionate about placing more emphasis on promoting healthy romantic relationships and is currently working on a healthy relationships program for delivery in school-based health centers. Coyle says, "I am honored to continue my work at ETR in this new role under Dr. Charles' leadership, and look forward to working collectively and collaboratively with my colleagues at ETR and our partners in promoting positive youth development and health equity in our communities."
Most recently, Dr. Coyle has focused on implementation science—a study of the process of implementing evidence-based programs and practices—and has a strong interest in strengthening measurement of sexual risk behaviors. Dr. Coyle received her Ph.D. from UCLA in Educational Research and Evaluation, and holds a M.S. and B.S. in Health Science.
About ETR
ETR (Education, Training and Research) is a 35-year-old nonprofit 501(c)3 whose mission is to advance health and opportunities for youth, families, communities. From concept to scale, ETR designs customized science-based programs and services to positively transform outcomes in four primary areas: • HIV, sexual and reproductive health • Alcohol, tobacco and other drugs • School-based health and wellness • Equity and inclusion in science, technology, engineering and math (STEM). ETR uses both classic and leading-edge strategies in applied research, evaluation, training and technical assistance, program development, health promotion products and evidence-based program dissemination. ETR is headquartered in Scotts Valley, California, with offices in Oakland and Sacramento and a distributed workforce across the nation.