ETR Announces National Institutes of Health Projects with Partner dfusion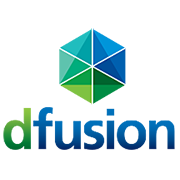 October 15, 2015 – The National Institutes of Health (NIH) has funded dfusion, a small-business partner of ETR, for two projects to improve the sexual and reproductive health of youth. The "innovation" funding mechanism requires a small business lead company and is designed to support the creation of science-informed products that will be brought to market and widely disseminated for greater impact. Together, dfusion and ETR create a powerful partnership!
Mobile App Promoting Sexual Health for Young Black MSM
This recently awarded project will develop a sex-positive multimedia interactive smartphone app-delivered HIV/STI prevention program specifically designed for young black men (ages 14 to 18) who have sex with men (YBMSM). The app will address risk reduction and sexual response. This Phase I SBIR is being funded by the National Institute on Minority Health and Health Disparities.
The Small Business Innovation Research (SBIR) program is a highly competitive program that encourages domestic small businesses to engage in federal research/research and development (R/R&D) that has the potential for commercialization. Through a competitive awards-based program, SBIR enables small businesses to explore their technological potential and provides the incentive to profit from its commercialization. By including qualified small businesses in the nation's R&D arena, high-tech innovation is stimulated and the United States gains entrepreneurial spirit as it meets its specific research and development needs. For more information, visit https://www.sbir.gov/about.
Digitally Blending HIV Prevention for Heightened Impact (Blended RTR)
This project to create and nationally pilot a flipped-classroom, blended-learning version of ETR's Reducing the Risk (RTR) curriculum to reduce teen pregnancy, STD and HIV is now in its second year. The blended program will reduce the class time needed to lead the curriculum by creating an engaging site for the students to participate in online RTR assignments between live classes. ETR is contributing to the development and serves as the evaluation subcontractor. This Phase I SBIR is being funded by the National Institute of Mental Health.
---
About dfusion
dfusion is focused on developing innovative technology to promote behavior change. The company builds upon evidence of effectiveness, science-based behavior change models and learning theories to facilitate behavior change for health, prevention and adherence. A passion for innovation drives unique applications of cutting-edge and classic technologies to health and prevention to deliver smartphone, tablet and web apps designed to improve health outcomes and built on behavior research to ensure the best user experience. dfusion is staffed by a team of scientists and innovators who question the status quo and are committed to making a difference in the health and well-being of people across the lifespan. The company has offices in Scotts Valley and Oakland, California.