Dr. Stephanie Guinosso to Deliver Keynote Address at 2018 Adolescent Pregnancy Prevention Conference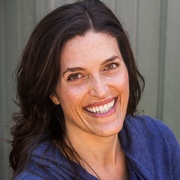 SCOTTS VALLEY, CA – April 3, 2018 – Dr. Stephanie Guinosso has been asked to deliver the keynote address at the 2018 Adolescent Pregnancy Prevention Conference, which is scheduled for May 30-June 1 in Washington, D.C. Sponsored by the Administration for Children and Families (ACF) Family and Youth Services Bureau (FYSB), the Strengthening Communities: Promoting Resiliency in Youth and Families conference will provide on-site training, technical assistance and networking for ACF grantees.
Dr. Guinosso's keynote, "Trauma and Resilience through a Health Equity Lens," will address how caregivers and youth service providers can promote resilience in young people who grow up facing significant adversity and trauma. Drawing from the compelling science of toxic stress and resilience, Dr. Guinosso will explore best and emerging practices, viewed through a health equity lens, for addressing trauma and cultivating a spirit of resilience in young people, their families and communities. Following the wisdom of Dr. Martin Luther King Jr., "Our goal is to create a beloved community. This will require a qualitative change in our souls as well as a quantitative change in our lives."
Dr. Guinosso is a Senior Research Associate at ETR. She specializes in adverse childhood experiences, toxic stress and trauma, and innovations that promote resiliency and flourishing among youth, families and communities. Her current projects at ETR include advancing trauma-informed research and policies in partnership with the Johns Hopkins Child and Adolescent Health Measurement Initiative. Through this partnership, Dr. Guinosso recently contributed to a national research and policy agenda to address adverse childhood experiences and promote child social and emotional well-being. Dr. Guinosso also manages the PREIS About Us Healthy Relationships Program for Vulnerable Youth, and disseminates findings from ETR's annual Kirby Summit on the integration of developmental science into sexual and reproductive health programming.