Dr. Karin Coyle Recognized as 2018 Researcher of the Year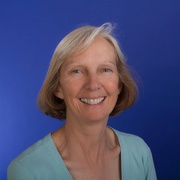 SCOTTS VALLEY, CA – August 3, 2018
Healthy Teen Network (HTN), a national organization that provides capacity-building assistance for professionals and organizations working in the field of adolescent and young adult health, has recognized ETR's Chief Science Officer Karin Coyle, PhD, as the 2018 Douglas B. Kirby Researcher of the Year. Dr. Coyle is being honored for her contributions to shaping and improving research in adolescent health and identifying best practices for supporting young people.
A leader in the field for over 25 years, Dr. Coyle has focused on developing and evaluating health promotion programs for youth in both school and community settings, including those that reach young people facing extreme health inequities. Her primary area of research is on promoting sexual health and healthy romantic relationships and addressing disparities in the area of sexual and reproductive health. She has served as lead program developer on many large randomized control trials that have resulted in nationally recognized evidence-based HIV, STD and pregnancy prevention programs. Some of the programs Dr. Coyle has authored or co-authored include Safer Choices, Draw the Line/Respect the Line, All4You! and All4You2!
Her current interests include strengthening sexual health education programs by applying developmental neuroscience and using innovative instructional approaches that incorporate technology to help make programs more inclusive, relevant and impactful for young people. She is dedicated to applying ETR's Health Equity Framework to intervention work, recognizing that health and education outcomes are influenced by complex interactions among individuals, their networks, their experiences, the environment and systems of power. As part of ETR's Leadership Team, Dr. Coyle works to ensure that strong science remains at the foundation of all the agency's products and services.
Dr. Coyle will receive the award on October 23, 2018 at HTN's annual conference in San Diego, California.