Dr. Karin Coyle Presents at 2018 Texas Campaign Symposium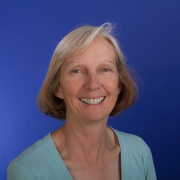 SCOTTS VALLEY, CA – March 23, 2018 – Dr. Karin Coyle of ETR will present a post-conference workshop at the Texas Campaign to Prevent Teen Pregnancy's 7th Annual Symposium in Austin, TX. On April 18, 2018, Coyle will share research on the importance of relationships in adolescent development. Attendees will explore relationship education programs (including dating violence programs) and social emotional learning programs. Speakers will share how to add relationship content to existing programming as well as discuss social media and its influence on relationship development.
The Texas Campaign's three-day symposium, Empowering the Next Generation, brings together professionals from across the state to participate in panel discussions, presentations and professional development workshops focused on providing the information, resources and tools necessary to create change and improve adolescent health in Texas.
As the Chief Science Officer at ETR, Dr. Coyle specializes in the development and evaluation of health promotion programs, particularly HIV, other STD and pregnancy prevention programs. She currently serves as the principal investigator on multiple randomized trials, including a middle school randomized trial that is testing the efficacy of a curriculum and social norms program focusing on adolescent relationships and related sexual behaviors.