Distance-Learning Expert Tracy Wright Joins ETR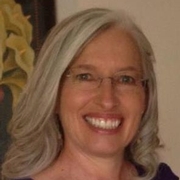 November 8, 2013 – ETR is pleased to announce that Tracy Wright will join the agency staff as the team lead for a new 5-year professional development (PD) contract from the Centers for Disease Control and Prevention, Division of Adolescent and School Health (CDC-DASH). ETR will work strategically with CDC DASH to provide PD support to 36 states and local school districts and 40 DASH staff members.
Ms. Wright holds a masters degree in adult education, with an emphasis in distance and online learning, and teaching credentials in health science and health education. She comes to ETR from the Alliance for a Healthier Generation, where she served as the national network learning manager, leading the development and execution of distance education and professional development for the Healthy Schools Program.
For more information about ETR's Professional Development Services and the CDC-DASH contract, contact Debra Christopher, ETR's Director of Professional and Organizational Development Services, at debra.christopher@etr.org.