Barbara Huberman: Influential Leader in Field of Teen Pregnancy Prevention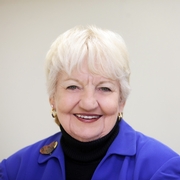 May 21, 2014 – We at ETR are saddened to hear of Barbara Huberman's passing. She was the influential and beloved Director of Education and Outreach at Advocates for Youth, and a leader in the field of teen pregnancy prevention, sexual health and sexuality education.
Prior to joining Advocates, she founded and served as executive director of the nationally recognized Adolescent Pregnancy Prevention Coalition of North Carolina and helped organize and create the South Carolina campaign. She provided a wealth of inspiration to those she worked with. Her commitment to the work, her generous spirit and warmth for friends and colleagues will be remembered and greatly missed.
Read more about Barbara Huberman at Advocates for Youth.