ETR's Alex Williams Receives Leadership Award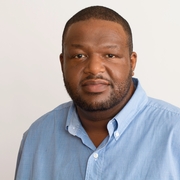 September 23, 2015 – ETR trainer and project coordinator Alex Williams has been selected to receive the 2015 Dr. Mark Colomb Leadership Award from the Southern Regional Ball/House and Pageant (B/HAP) Communities. This award recognizes an individual whose history of service and leadership echo the stellar advocacy and track record of the late Dr. Mark Colomb, the founder and CEO of My Brother's Keeper, a national organization devoted to reducing health disparities in Black America. From his birth in Lafayette, Louisianna, until he passed away at his home in Ridgeland, Mississippi, in March 2011, Dr. Colomb spent his life in the South, helping to build public health innovations that were imitated across the country.
Mr. Williams is a certified master trainer with extensive experience in HIV prevention, education and LGBT advocacy and training. He has nearly 20 years of experience in HIV prevention and education services to LGBTQ communities, and has spent the past 13 years designing, developing and implementing capacity-building and technical assistance programs.
Before coming to ETR he worked with organizations such as North Jersey Community Research Initiative (NJCRI), where he served as Manager of Policy for LGBT Health Education & Services; the MOCHA Center, where he served in a number of roles including Director of Capacity Building & Technical Assistance and Deputy Director; the National Youth Advocacy Coalition (NYAC), where he served as CBA Coordinator; the National Black Lesbian & Gay Leadership Forum (NBLGLF), where he served as a YMSM field coordinator; Gay Men of African Decent (GMAD), where he served as Director of Young Adult Services; and the Church Avenue Merchants Black Association (CAMBA), where he served as a prevention case manager. In addition to his history as a service provider, he is an ordained minister, is passionate about politics, and is preparing to begin course work in theology.
Mr. Williams's selection will be publicly announced during the awards banquet at the 2015 B/HAP Conference on Saturday, October 3, at the Crown Plaza Hotel in Dallas, Texas. The B/HAP conference is sponsored by Abounding Prosperity, a 501(c)3 community-based organization whose mission is to provide services that address health, social and economic disparities among Black men, with a particular emphasis on gay, bisexual and male-to-female Transgender individuals and their families in Dallas County.
According to Kirk Myers, Executive Director of Abounding Prosperity, the overall goal of the B/HAP Conference is to reduce health disparities across the southern region of the United States by promoting health equity and improving leadership capacity among sexual minorities and members of the GLBT community. The conference will have significant focus on HIV as it impacts Black and Latino MSM and the Trans-identified communities participating in balls/houses and pageants.
---
To read an interview with Alex Williams about this award and his HIV prevention work, visit: